What is the Boater Education Card?
The Alabama Boating Course Certificate of Completion is proof that you have successfully completed all of the components of an approved boater safety course. This card allows boating in Alabama.
Exemptions
The certification is not required for operators who:
Have a valid U.S. Coast Guard Motorboat Operator's License or…
Submit a valid certificate of successful completion of an ALEA Marine Police Division–approved safe boating course, or a course offered by U.S. Power Squadrons, or the U.S. Coast Guard Auxiliary or…
Were 40 years old or older as of April 28, 1994.
Even if not required by law to get the Alabama boating license, many boaters take the boat safety course in order to save on their PWC or boat insurance.
You Must Carry the Card
Vessel operators who are required to have the Alabama Boater Card must carry the card on board the vessel and have it available for inspection by an enforcement officer. Not carrying your Alabama Boater Card when it is required can result in a fine.
Reciprocity
For visiting boaters, all states, territories, and provinces will recognize boating education cards that meet NASBLA requirements and Canadian Pleasure Craft Operator Cards that meet Transport Canada's requirements. (This is known as "reciprocity.")
I do not have a driver's license. Can I still get the Alabama Boater Education Certificate?
Yes. You are not required to have a state driver's license in order to obtain a Boater Education Card.
Other Questions
For these and other questions about your boating card, please check our FAQs.
Get Certified Online!
Take this Alabama–approved online boating course to complete your boaters safety education. Boat-ed.com is a delegated provider for the ALEA Marine Police Division.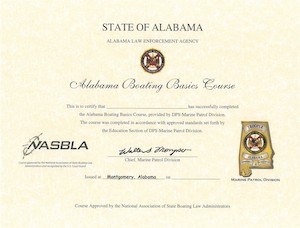 Get Certified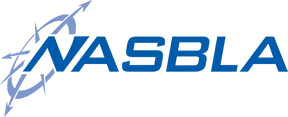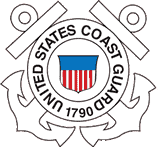 We're people, not robots.
Visit our Boat Ed help center for frequently asked questions, troubleshooting, or for further customer support!