The Rhode Island In-Person Exam
Important In-Person Exam Information
Locating and Signing Up for the In-Person Exam
After studying the free online course material, which is approved by the Rhode Island Department of Environmental Management/Environmental Police, you can download a free PDF of the practice exam and answer sheet to prepare for the required in-person exam. Then you will need to locate and sign up for the required In-Person Exam.
Locate and sign up for the In-Person Exam in your area.
Warning! Studying the online course does not guarantee you a spot at the In-Person Exam.
Get Certified Online!
Take this Rhode Island–approved course to complete your online boating safety education.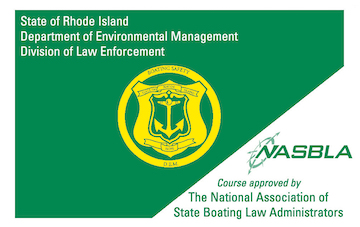 Lifetime Card