Official Wisconsin Safety Course
Online
Take this Wisconsin–approved course to complete your online safety education.
Start the Course
pay only when you pass, unlimited exam attempts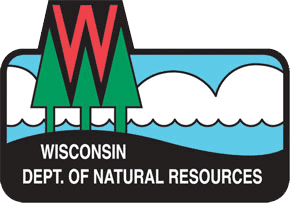 Get boater certified in 3 steps.
1. Study and pass the online course.

Study this $10 course to prepare for the required online exam.

2. Print your Temporary Boating Certificate.

After successfully completing the online course, you'll be able to immediately print out your Temporary Boating Certificate.

3. Get ready to go boating!

The Temporary Boating Certificate you printed in Step 2 serves as your permanent certificate and allows you to legally go boating.
How long does the temporary rental certification last?
After passing this course, your Temporary Boating Certificate is valid until the end of the calendar year.
What is the minimum age to take the Wisconsin Boat Rental Course?
You must be at least 16 years old to take this online course.
How much does it cost?
The course, exam, and Temporary Boating Certificate are $10. You pay only when you pass, and you have unlimited exam attempts. The passing score is 80%.
Do I have to complete the course all at once?
You may complete the course at your own pace. The course can be completed in one sitting or completed a little at a time over several days.
How long will it take to complete the course?
Typically it takes about 1-2 hours to go through the online course, excluding any quizzes and/or exams and restudying that you may choose to do.
We're people, not robots.
Your Boat Ed course comes with a dedicated customer service team made up of real people, not robots. We're here to provide assistance to you through all channels—phone, email, and chat.
We're available to help you:
9:00am to Midnight EST, seven days a week.
1-800-830-2268 (toll free), or 214-351-0461
[email protected]