New Brunswick Boating License in 3 Easy Steps
The official term is Pleasure Craft Operator Card (PCOC), which is good for all provinces.
Study and Pass the $49.95 CAD Canadian Boater Safety Course

Study the online course material that includes live-action videos and interactive animations. When you register for the online course, pay $49.95 CAD for the Canadian PCOC exam. You'll take the timed Transport Canada Boating Safety Test after completing the course. (If you don't pass the test on the first try, don't worry. After 24 hours, you'll have one more attempt to pass.)

Print Your Temporary Card

After passing the Transport Canada Boating Safety Test, you'll be able to instantly print out your Temporary PCOC. This is your temporary operating permit for Ontario and all other provinces.

Receive Your PCOC in the Mail

Your lifetime Canada PCOC will arrive by mail in 2–3 weeks. The Canada PCOC is accepted in New Brunswick and all other provinces. (Use your Temporary PCOC to get on the water immediately after passing the course and until your permanent card arrives.) With Boat Ed, getting a boating license in New Brunswick is made easy.
Do you need the Pleasure Craft Operator Card?
You need education if you will be operating a pleasure craft that has a motor and is used for recreational purposes in Canada. Proof of certification from any NASBLA–approved boating course is acceptable.
Transport Canada Requirements
There is no minimum age requirement to take this online course.
You do not have to be a resident of Canada to take this online course.
Boating in New Brunswick
In New Brunswick, boating can be an adventure. Numerous rivers, lakes, and bays offer sporting opportunities and sightseeing from your pleasure craft. With some of the world's highest tides and Canada's warmest salt water, boaters can view everything from porpoises to sea birds along New Brunswick's coastal waters.
If you're boating in the Bay of Fundy, you may spot many breeds of sharks from threshers to makos—and maybe even a great white shark. Grand Manan Island, located in the Bay of Fundy, offers some of the best whale watching in New Brunswick. Maybe so many species exist in this sizeable bay, situated between New Brunswick and Nova Scotia, because more than 110 billion tons of water flow in and out of the bay in half a day.
The Saint John River—known as the "Rhine of North America"—begins in Maine and empties into the Bay of Fundy. The river offers a variety of water activities, including boating, canoeing, and kayaking. Go fishing on the well-known Miramichi River or Lake Petitcodiac, where you can also see bald and golden eagles, ospreys, and loons. Use your pleasure craft for cruising on Grand Lake, which is New Brunswick's largest freshwater lake, or take a slower place and explore secluded coves and lagoons.
While enjoying all that New Brunswick has to offer boaters, it is important to take precautions to protect everyone on board your pleasure craft no matter which waterway you choose. When going out for a day of fun on the water, pleasure craft operators should operate safely, responsibly, and courteously. By taking a boating safety education course, you can learn how to boat safely and legally and can make sure you are prepared and know what to do should an emergency occur.
I want to operate a boat in New Brunswick. How do I get the New Brunswick boating license?
You may have heard that you need a Canada boating license or New Brunswick boating license to operate a boat. Unlike driving a car, you do not need a driver's license or a boater's license to operate a pleasure craft. What you really need is a Canada PCOC. This card is proof that you have successfully completed an approved boating safety course that is required for pleasure craft operators in New Brunswick and other provinces. Since the PCOC does not expire and does not need to be renewed, it is not called the Canadian Boat License, New Brunswick boat license, or pleasure craft license.
Who needs a PCOC?
In Canada, anyone who operates a pleasure craft must carry proof of competency on board if the pleasure craft has any type of motor and is used for recreational purposes. This includes boats powered by trolling motors.
Proof of competency shows that a person has at least the basic level of boating knowledge that is necessary to operate a pleasure craft safely. The most common proof of competency is a PCOC that a boater receives after passing a Transport Canada–approved boating safety course. The Canada PCOC is accepted as proof of competency in New Brunswick and all other provinces.
How do I get a PCOC?
You can get your PCOC by taking the Transport Canada–approved boating safety course from Boat Ed. The Boat Canada boating safety course from Boat Ed was developed specifically for Transport Canada to meet the competency requirements for the PCOC. By taking your boating course on boat-ed.com, you can be sure that when you complete the course and pass the Transport Canada Boating Safety Test, you will have the Canada PCOC that you need to operate a pleasure craft legally in New Brunswick and all other provinces.
With Boat Ed, you can complete an online boating safety course at your own pace and on any device—a smartphone, tablet, laptop, or desktop computer. All courses are mobile-ready, which means that you can complete your course easily and in the way that is most convenient for you. And it only takes a few hours of your time to complete the requirements to get your card.
What if I go boating in another province?
The PCOC that you receive after taking the online Boat Canada Course from Boat Ed is national, making it the only card that you need to operate a pleasure craft in any Canadian province.
If you go boating in the United States, the PCOC is recognized by the United States Coast Guard and the U.S. National Association of State Boating Law Administrators (NASBLA) as meeting their education standards. (This is known as "reciprocity.")
Why should I take my boating safety course from Boat Ed?
Boat Ed is produced by Kalkomey Enterprises, LLC. Kalkomey is dedicated to providing print and online boating education courses for North American boaters in Canada and the United States. Boat Ed is the only boating safety education course and exam provider that develops online courses, eBooks, and print materials on behalf of government boating and boater safety agencies in North America.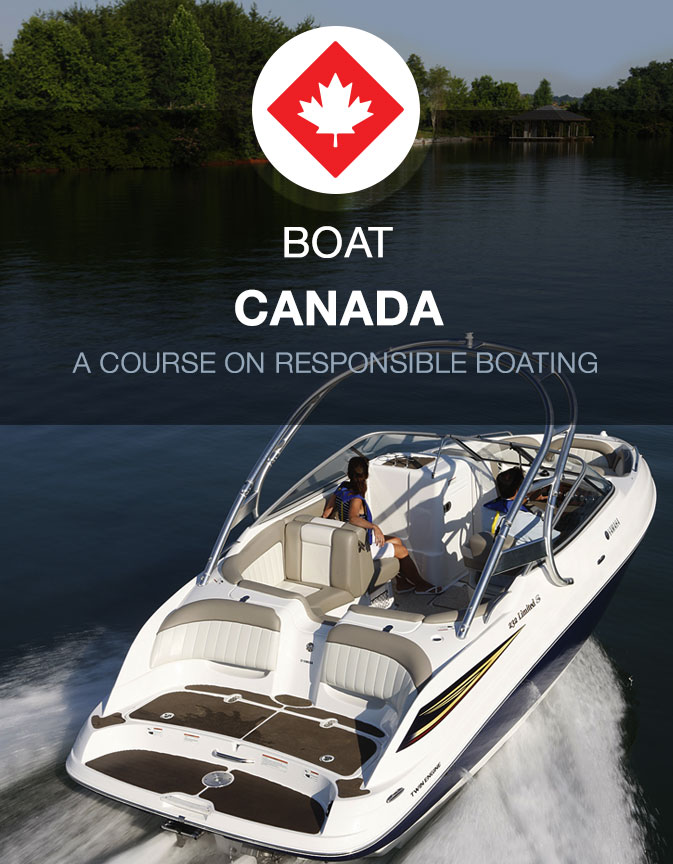 Canada Approved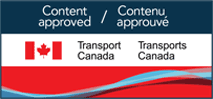 Transport Canada
Tower C, Place de Ville
330 Sparks Street Ottawa, Ontario
K1A 0N8 1-800-267-6687
Made in North America
This safety course is proudly made to serve students, agencies, and organizations worldwide.
Start the Course
We're people, not robots.
Your Boat Ed course comes with a dedicated customer service team made up of real people, not robots. We're here to provide assistance to you through all channels—phone, email, and chat.
We're available to help you:
9:00am to Midnight EST, seven days a week.
1-800-830-2268 (toll free), or 214-351-0461